Lori Baca founded All About Care Senior Services in 2001, after her grandmother became ill and had to be placed in a Residential Care Facility. She found this to be a very emotional and confusing task.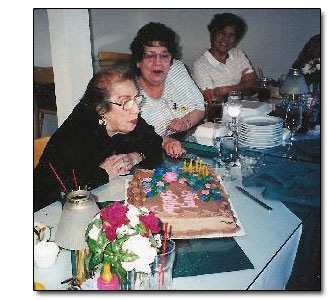 It took days of searching before she found just the right place. After going through this Lori decided to learn how to assist other families going through similar situations. By going through this herself Lori TRULY understands what families are going through during this difficult time.

Through her research she found when families are in similar situations, they are given a small book and brochures and told to "pick a place". This gives them names of hundreds of facilities; however they have to spend countless hours searching, not knowing if the place would be right for their loved one.

To help better understand this process, Lori became a certified administrator with the State Of California, Department of Social Services Community Care Licensing. She is continuously receiving additional training and can provide clients with current "Title 22" regulations.

Lori was and still is a Licensed Insurance Agent in the State of California. She decided to put her insurance career on hold to open All About Care Senior Services. Lori is a senior advocate who volunteer her time in the senior community. Thirteen years later, All About Care Senior Services serves all of Northern California.